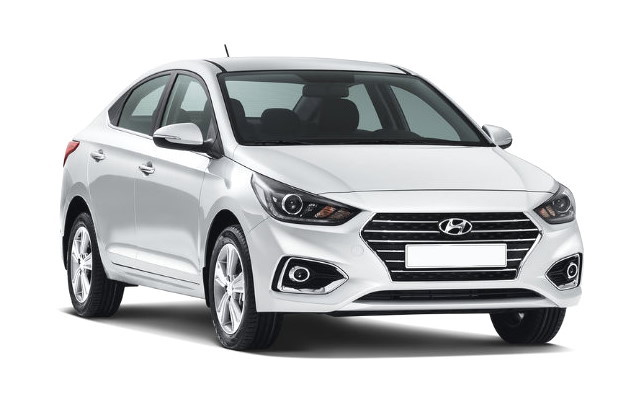 Price
| | |
| --- | --- |
| 1-3 days | 1100 uah |
| 4-7 days | 1050 uah |
| 8-14 days | 1000 uah |
| 15-30 days | 900 uah |
| 31 and more | negotiable |
| Deposit | 4000 uah |
Subcompact family Hyundai Accent – deservedly popular car. Solid, personable, and at the same time graceful, impetuous and dynamic – in the concept of the brand "flowing lines".
The technical characteristics will please with the optimal energy consumption of the chassis, and the adherents of environmental friendliness will be able to sleep peacefully thanks to the modern gasoline engine, which is characterized by extremely low fuel consumption. In addition, the latest model boasts a new body with improved adaptive suspension and is able to move smoothly and gracefully at full load, even on bad roads, which, alas, are not uncommon in our country. The interior of this car will be comfortable at any time of the year, because it is equipped with a climate control system, there are cup holders on the pockets of the rear doors, and the door armrests are made in an even more ergonomic shape.
Travelers will appreciate the spacious 470-liter boot. The driver of Hyundai Accent enjoys the ride, because the center console houses an on-board computer that shows the level of fuel consumption, air temperature outside, the multi-section steering wheel can be adjusted in height and reach, and there is also a whole GB of internal memory for music lovers, a navigator and rear parking sensors!